Communication Skills
Strokes can often affect areas of the brain that control the production or comprehension of speech and the ability to read or write. That impairment is commonly referred to as Aphasia.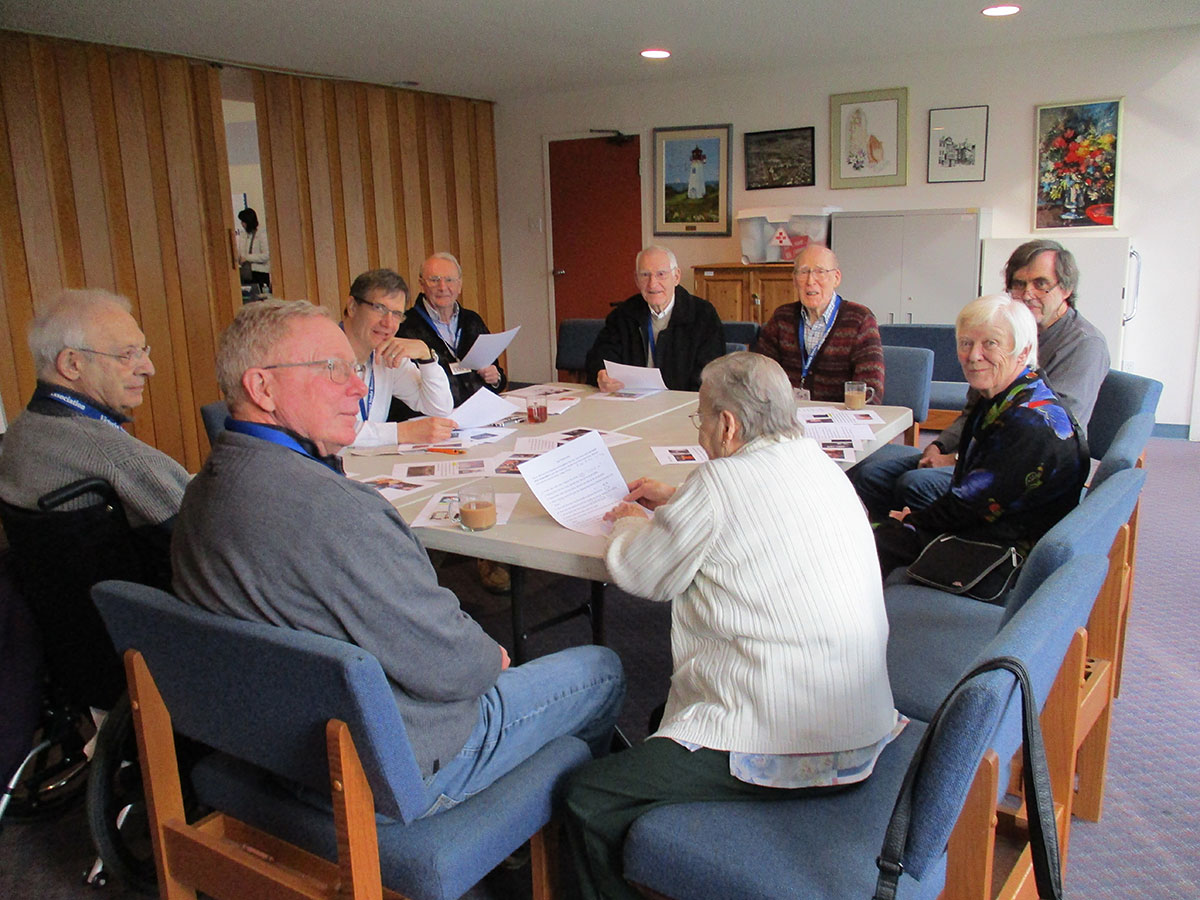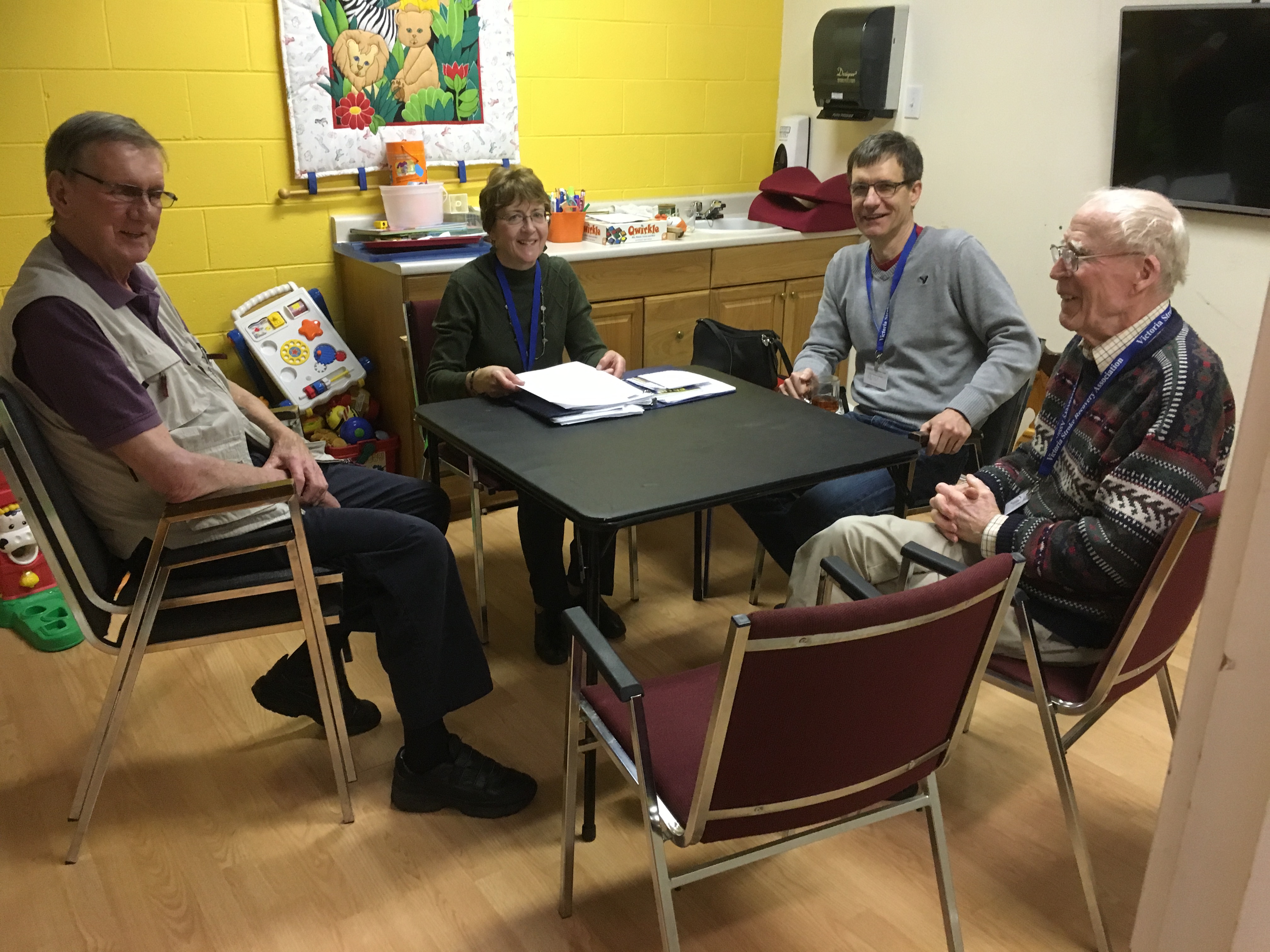 Groups tailored to meet individual needs
The VSRA sponsors two groups to meet the challenge of Aphasia.
One group meets with a speech-language pathologist (Susan M. Edwards, M.Sc., RSLP (0850)) and the members have moderate-to-severe aphasia. A VSRA volunteer sets up a table and white board for this group so that they can access pen and paper, word lists, picture displays and alphabet boards to enhance their ability to communicate. Weekly group activities include greetings, theme-based vocabulary and word retrieval exercises that have included topics such as card games, accessible parks in the CRD, following directions on a map, and ordering food in a restaurant. Members are encouraged to talk as much as possible while they are in this highly supportive environment. Volunteers have worked hard to make visual supports, prepare the news and assist members with speaking and writing activities.
The other group is led by Dianne Penner, they have been continuing with the materials purchased by VSRA, and the members seem to enjoy the activities and encourage one another. They make use of non-fiction articles such as the origins of aviation.  As well as the monthly ESL newspaper, the group enjoys reading and discussing seasonal information. VSRA has acquired such material as  Working Together: The Complete Series from the Aphasia Institute in Toronto.  "Working Together: The Complete Series" combines all 21 pictographic resources from our "Working Together To Help You Where You Live" series. This pictographic resource is designed to facilitate a conversational partnership between health care practitioners and people with aphasia. It is also ideal for people with limited English language skills. It is based on the techniques of Supported Conversation for Adults with Aphasia™ (SCA™), developed by the Aphasia Institute.